HR Management Made Easy
The myHR human resources management software is directly delivered from the cloud. No need to buy expensive hardware or to install and maintain complicated or costly software. You and your employees can simply open the software in any web browser on any device - be it on mobile phones, tablets or desktop computers. Access the software wherever you go, and wherever you are.
Cutting edge HR management
Get rid of your antiquated HR software and opt for a complete and affordable HR platform that is easy to use and requires no setup, no installation and no maintenance.
Designed for security
Reunite your employee information in a state-of-the-art security environment that is 100% compliant with all US & EU data protection laws - including GDPR.
Fully Customizable
Customize the platform and adapt it to your corporate identity and individual needs (language, colors, logo, currency, timezone, custom fields...).
Reduce Business Costs
Opt for a cloud-hosted solution and reduce your business costs by eliminating on-site software maintenance, sensitive hardware, disaster recovery issues, updates causing disruption and expensive licenses. Nearly 84% of organizations have reduced their software and in-house infrastructure costs since their migration to cloud-based systems.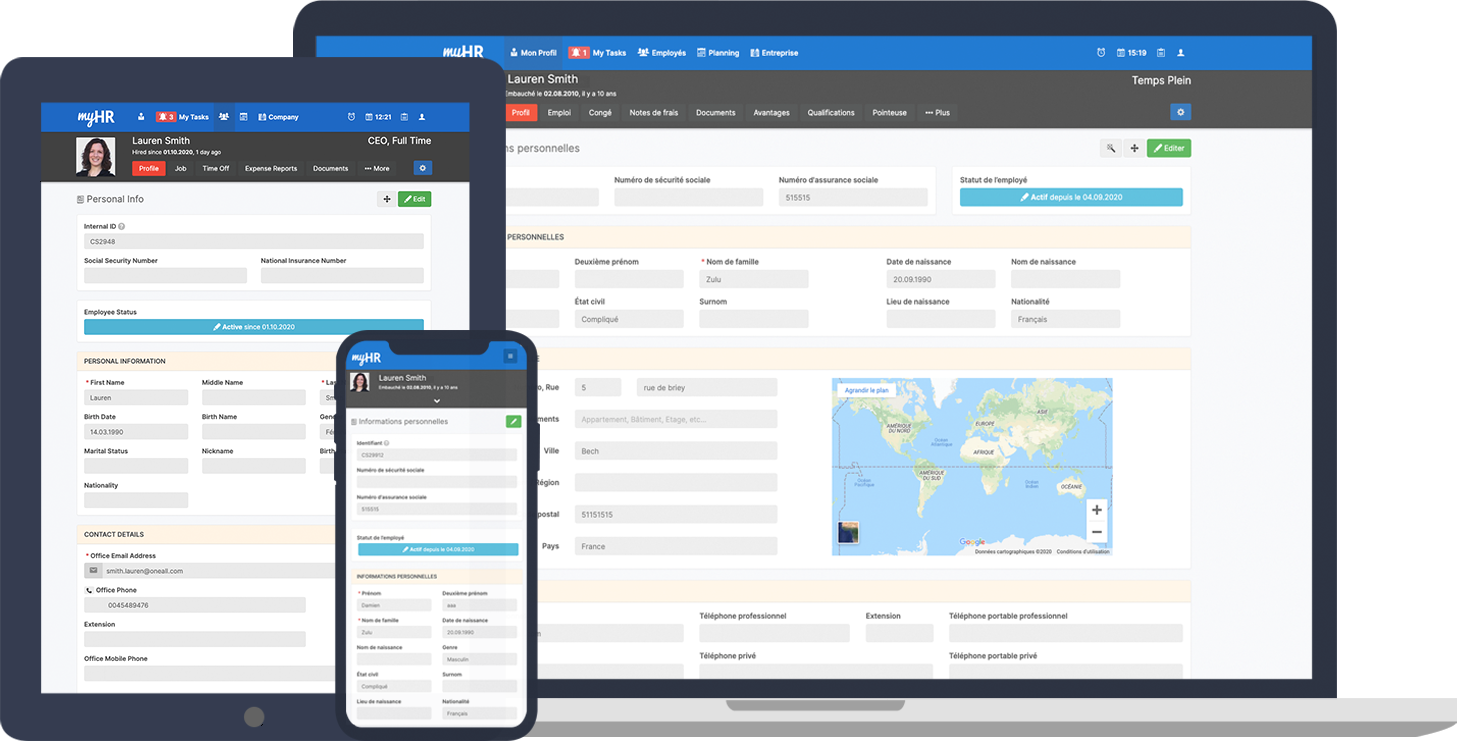 Ready to get started? It's free for up to 3 employees.