Employee Self-Service
Our Self-Service saves time and hassle for employees and improves the efficiency of your human resources departement by reducing trivial, and often repetitive tasks such as accepting leave requests or keeping information up-to-date.
Secure access from anywhere
Be it on their mobile phone, tablet or desktop computer, employees can access the self-service wherever they go, and wherever they are.
Secure access for all employees
The integrated self-service involves your employees in HR processes, optimizes your administrative workflows and helps developing a positive work culture.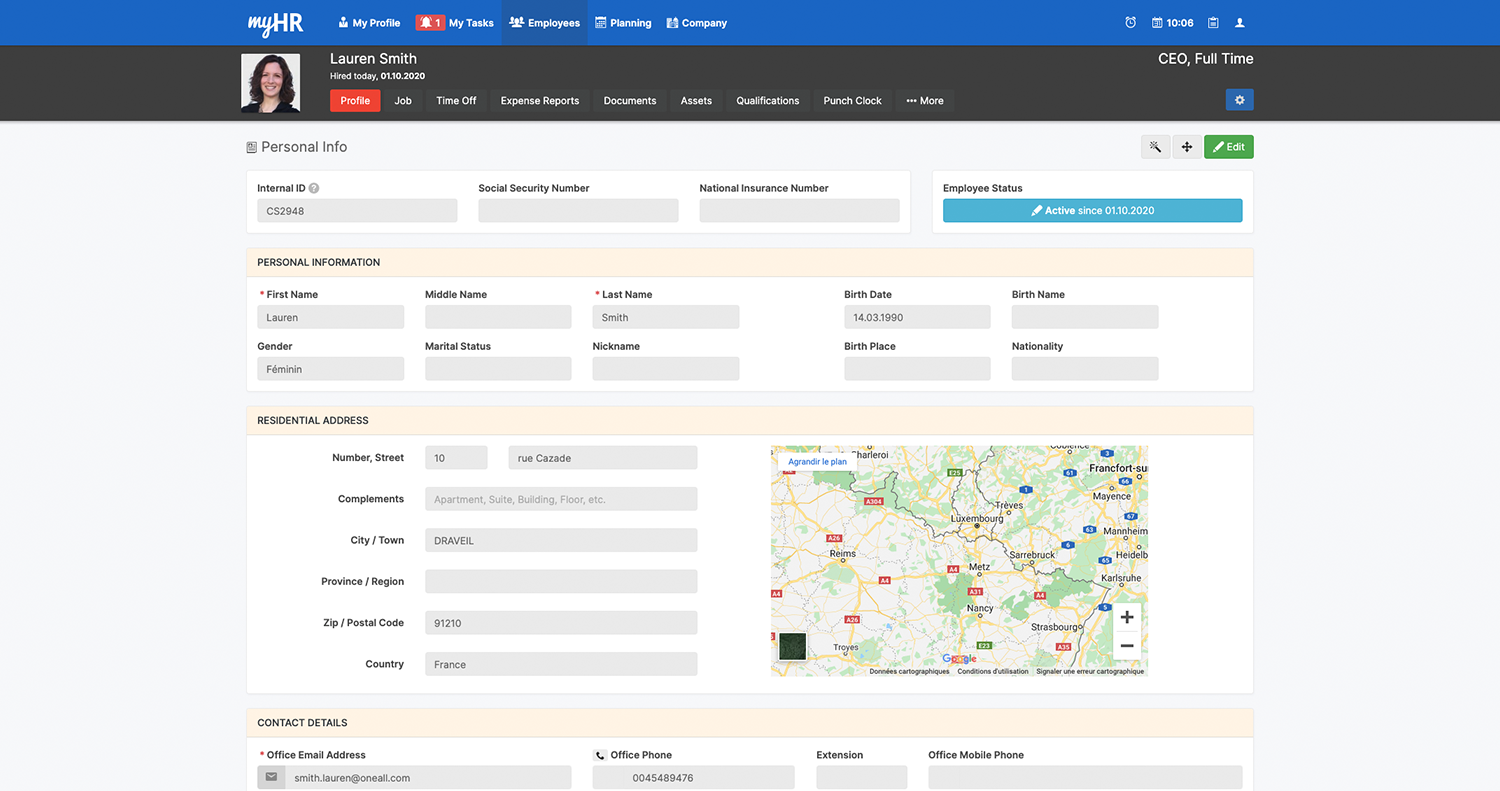 View More
Fully Customizable
A wide variety of settings with groups and permission levels allow you to fully to customize the way your employees use the software.
100% compliant with all US & EU data protection laws
With myHR, your data enjoys the protection of the most stringent data protection laws. We are dedicated to protecting your personal data against unauthorized usage and we are fully compliant with all US/EU data protection laws - including the GDPR.
Basic Upkeep
Allow your employees to keep their own information such as their addresses, phone numbers or emails up-to-date.
Job History
Enable your employees to view their history of career changes such as job positions, compensations or bonuses.
Centralized Storage
Give your employees access to a centralized storage and view all documents related to their employment.
Positive Work Culture
Create a positive work culture and retain talent by giving employees direct control over their employment information.
Eliminate repetitive tasks and reduce the load on your HR department today.