Secure Vault
Centralize employee and HR documents from multiple sources, including paper and your existing HR systems. All of your documents will be in one secure place, and you can access them at any time, via any device and from any location.
Ensure documents are safe from natural disaster, theft, and other threats. Quickly know which documents you have, which are missing, and which are no longer needed. Also know who has access to what; and who stored, moved, shared, or deleted documents.
Company Documents
Securely store and share documents across the organisation. Improve company communication, manage documents efficiently, and keep up-to-date with compliance.
Employee Documents
Store and secure all documents associated with an employee, from hire to retire, in a centralized employee file, accessible only by the employee himself and his supervisor.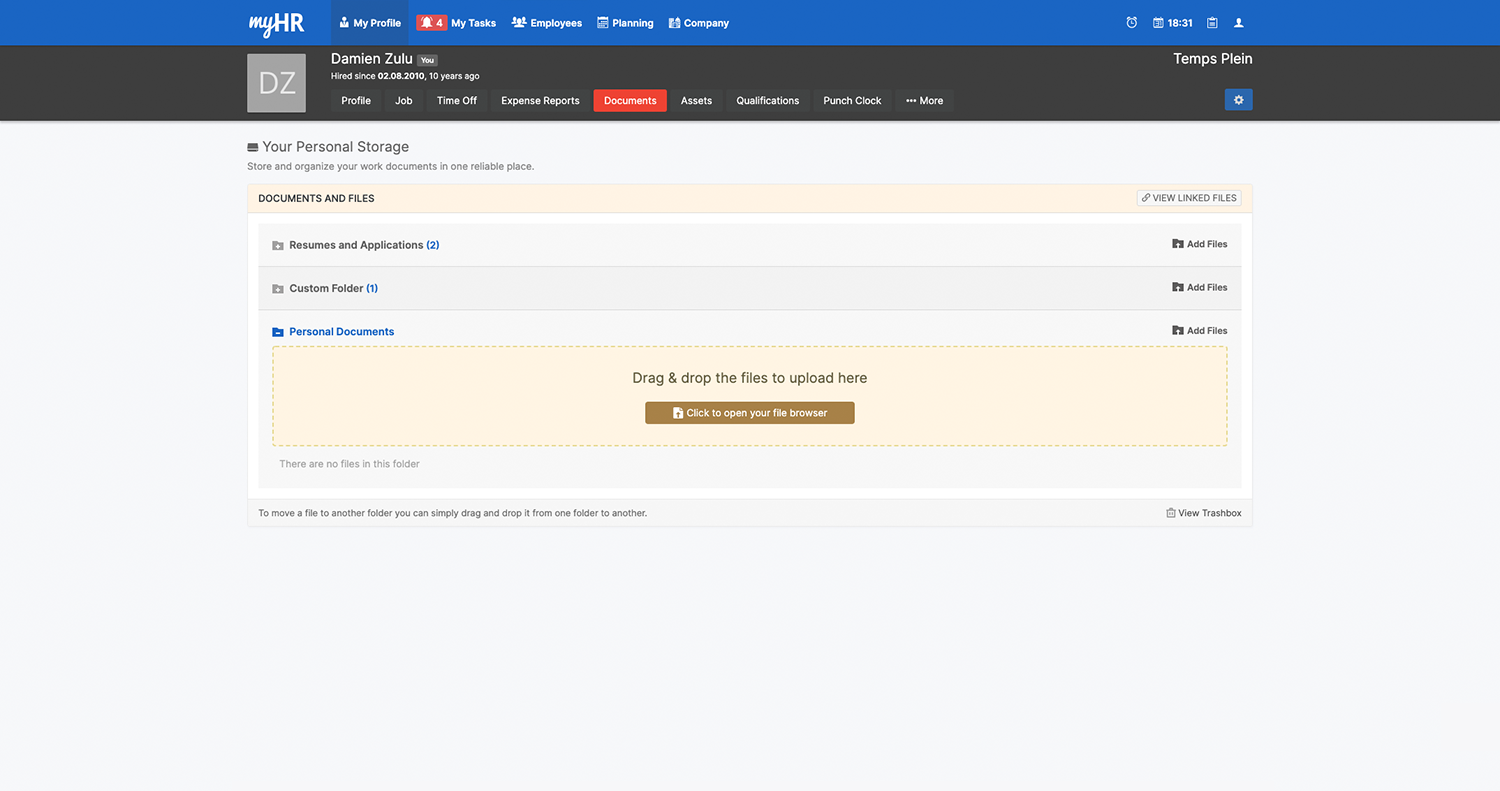 View More
Fine-Grained Permissions
Configure fine-grained access permissions specific to each role and user in your organization from the application down to the individual field level. Get full control over what users see and the data they can access.
100% compliant with all US & EU data protection laws
With myHR, your data enjoys the protection of the most stringent data protection laws. We are dedicated to protecting your personal data against unauthorized usage and we are fully compliant with all US/EU data protection laws - including the GDPR.
Centralize employee and HR documents in one secure place.