Permission Manager
MyHR is powered by a flexible role-based permissions and access control system providing detailed control over what users see and the data each user can access and/or modify. Configure fine-grained permissions specific to each role and user in your organization from the application down to the individual field level.
Define as many roles as you need to represent different types of users, like for example HR managers, sales representatives and regular employees.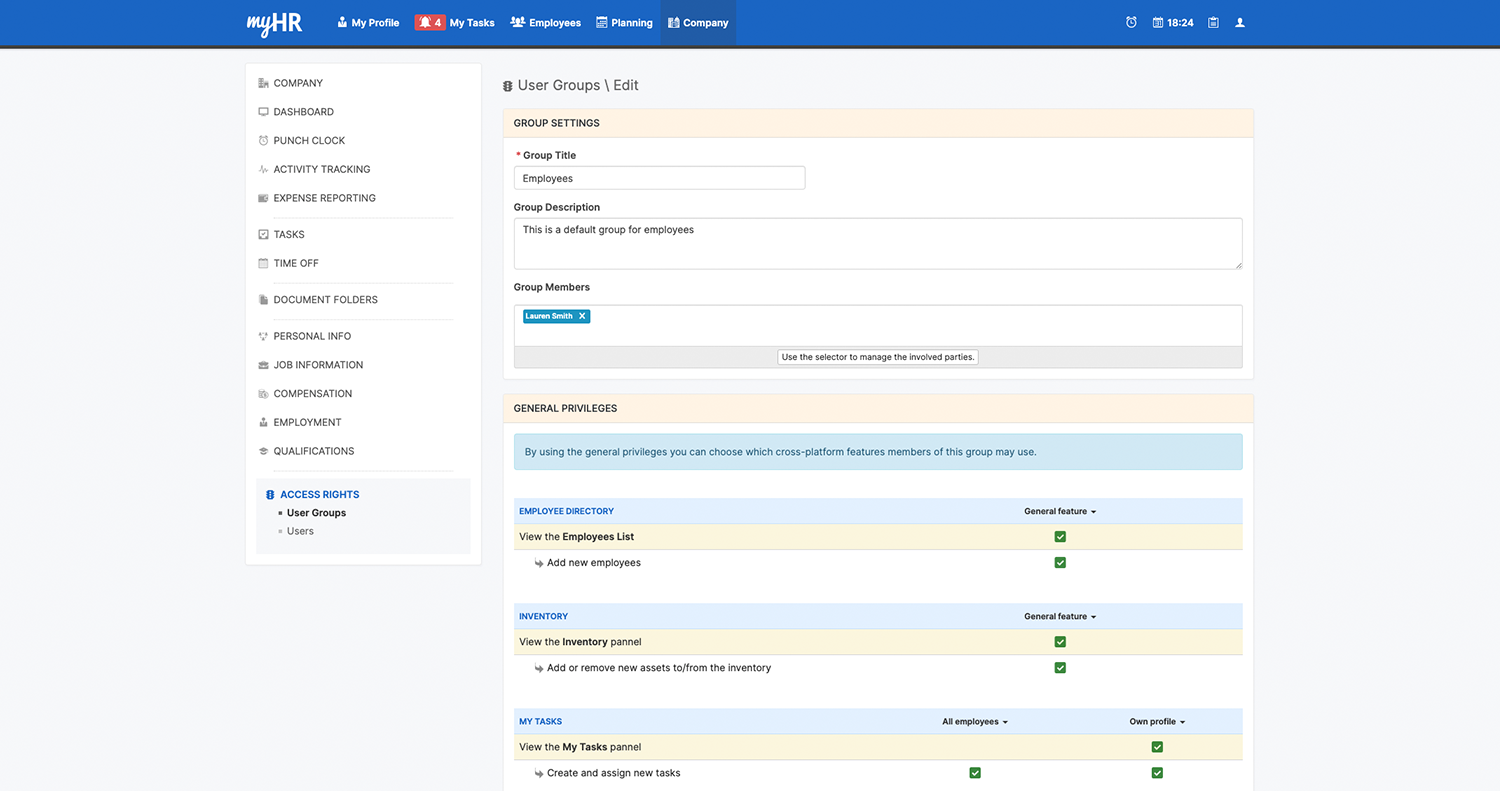 View More
Make sure every employee can access the data that he needs. No more, no less.