Assets Manager
With our asset management solution, you can track any assets from a phone to a plane. Define custom asset types and categories and add asset information such as names, tags or serial numbers.
Track asset moves from employee to employee or from employee back into your central pool and keep a history of which asset was used when and by whom. When assigning assets the system knows which are currently available so you will never make a mistake and assign the wrong asset to an employee.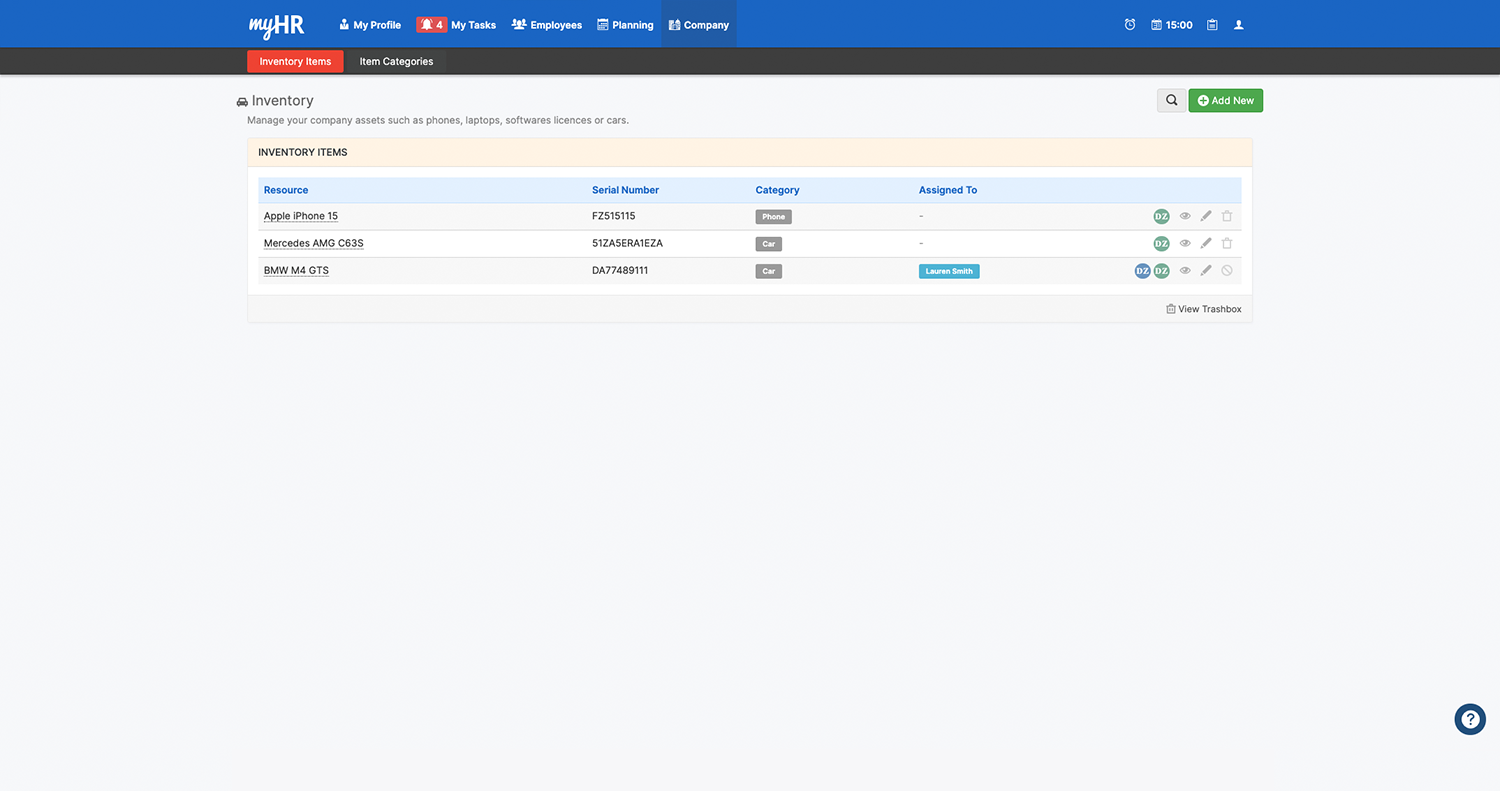 View More
Easily track any employee assets from a phone to a plane.