Customisable Interface
You don't like our colors? No problem. MyHR includes a wide range of customisation tools to best match your company identity and your needs.
This goes from the choice of the colors and logo, language, date and number formats to the use of widgets, positioning of page elements, addition of custom fields and the setup of your own access rights.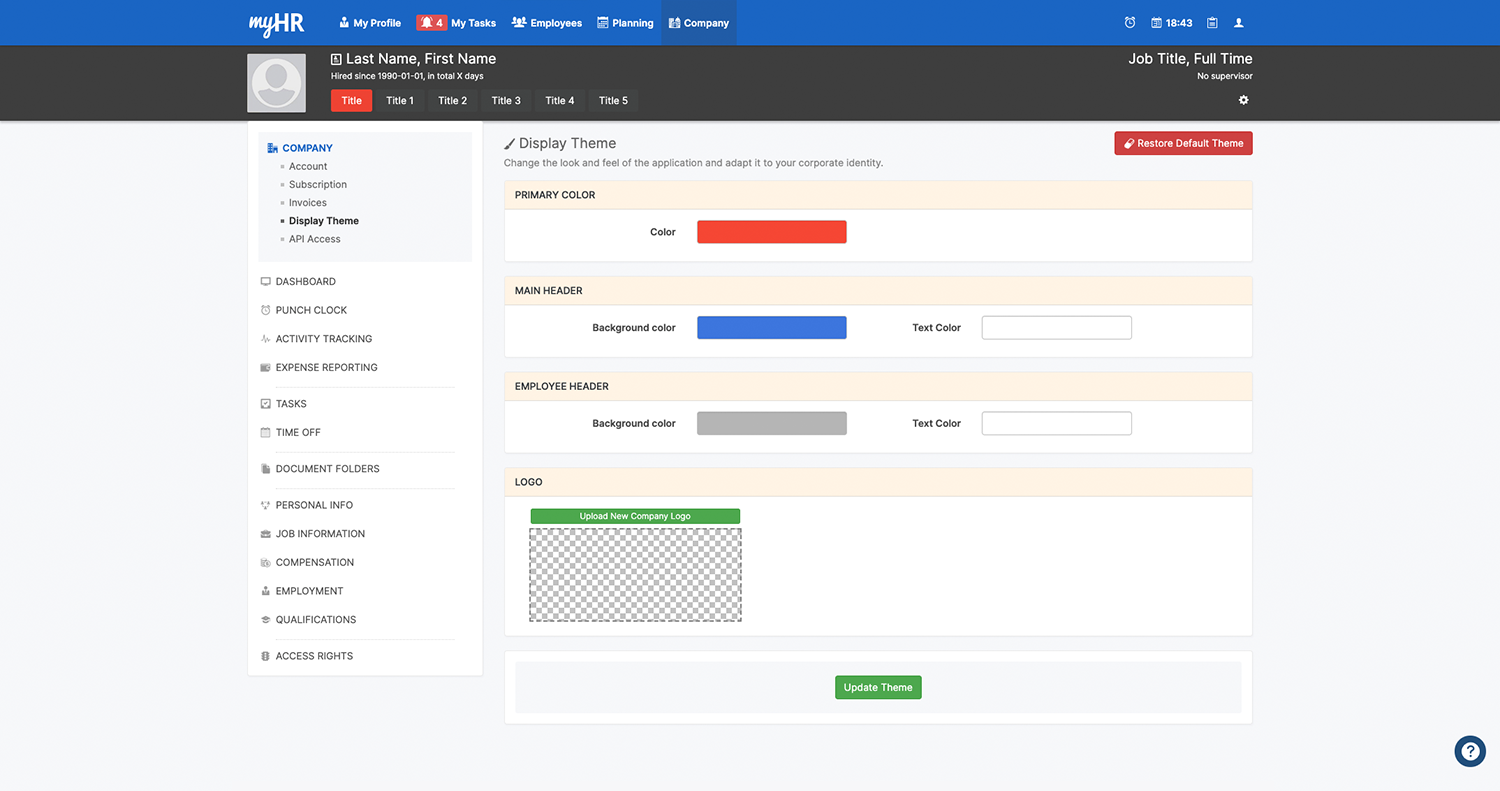 View More
Adapt
Easily customise your myHR account and adapt it to your individual corporate identity and needs.
Improve
Get started with the country-specific data that we provide or add the custom fields that you need on the fly.
Reorganise
Reorganise the default layout of the pages to work more effectively and add or remove modular blocks.
Protect
Create access groups and use fine granular permissions to define exactly who may access or change what kind of data.
Discover an HR software that you can adapt to your individual needs.